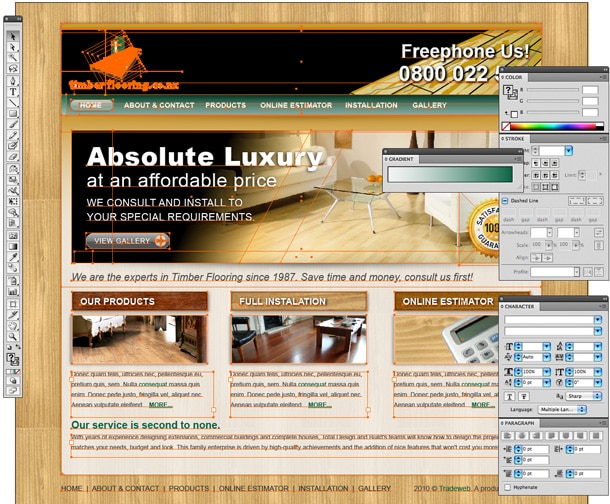 .
Envisage has recently built a strong reputation for designing quality templates and user interfaces for talented web developers and coders.
If you can envisage your new website, we can most certainly design it to your liking. As far a pure creative goes, our technical skill-set is very unique in this area.
One of the attributes that the developers simply love, is the fast turn-around of original designs and finished art. We create designs in hours, not days or weeks. This speed, coupled with absolute flexibility results in a win-win situation for our esteemed clients.
We choose Adobe Illustrator as our preferred design platform. Most designers use Photoshop when theming for the web. We find that using vectors, without layers, results in a far more flexable design environment. An added benefit is having scalable elements. Need a matching brochure or billboard? No problem, being built in Illustrator your web template can print the size of a house and still appear crystal clear!
Envisage Design director Simon Owen has worked in Illustrator virtually every day since 1991 and is one of the leading Illustrator experts in New Zealand.
In recent years, the use of artificial intelligence (AI) in design has grown significantly. One of the most exciting developments...