Website Design & SEO Services
SEO-Optimised Website Design to emotionally & intellectually engage your customers
We are a web design company in New Zealand that puts our customers first. We offer a range of professional services such as web development, website hosting, and SEO to help you achieve your goals. We work efficiently to deliver exactly what you need.
Small business website design packages
Perfect for small to medium-sized businesses looking for an attractive, compelling and dependable website.
Starting at NZ$2,800 + gst
Designer websites for every business
You receive the following premium hosting, design & SEO services
SEO Rich WordPress Web Design
We build SEO rich websites on the world's most robust and flexible content management system, WordPress, powering 43% of all websites on the internet.
Dedicated Project Manager
We're with you step by step from project inception to website launch, ensuring you receive the website of your dreams.
Creative Briefing
We dive deep to learn about your business, brand, ethos and more. Through this process we build a creative blueprint that guides our streamlined process.
Editable Design & Layout
Our websites feature a built in cutting-edge drag-and-drop system for full design freedom and easy updates. All our sites are fully responsive for all screen sizes and devices.
Revision Rounds
Timely and accurate revision rounds are the opportunity for us to work with clients to tweak and polish prior to launch. We work faithfully until it's perfect.
Hosting, Backups & Security
Secure and reliable website hosting on NZ's infrastructure platform with backups and security scanning to ensure speed, safety, and availability for your visitors.
Domain Name Registration
We can help you find and purchase the perfect domain name in order for people to find you online, the first step towards your new website.
Login Access & Tuition
Need to make updates to your new website? We've got you covered! Take control of your website content using our intuitive page builder technology.
WordPress rolls out major updates up to three times a year to ensure you keep up with the latest industry trends. Constantly improve your website functionality!
Full Site Editing
Make updates to your entire site with block editing – no coding needed!
Lazy Loading
Load the largest content on your page faster to reduce bounce rates.
Built-in SEO features
Search Engine Optimised content design for search engine discovery.
Want To Get found on Google?
Search Engine Optimisation Services
We provide future-proof tools in your new or redesigned website to help you get found on Google Search.
Research
We work with our clients to develop goals and objectives for their website search engine optimisation requirements.
Implimentation
We build SEO into the DNA of all our websites, for laser-focussed targeting in search term results.
Information
We use best-practice tools to inform Google of your new website to achieve accurate & timely search engine indexing.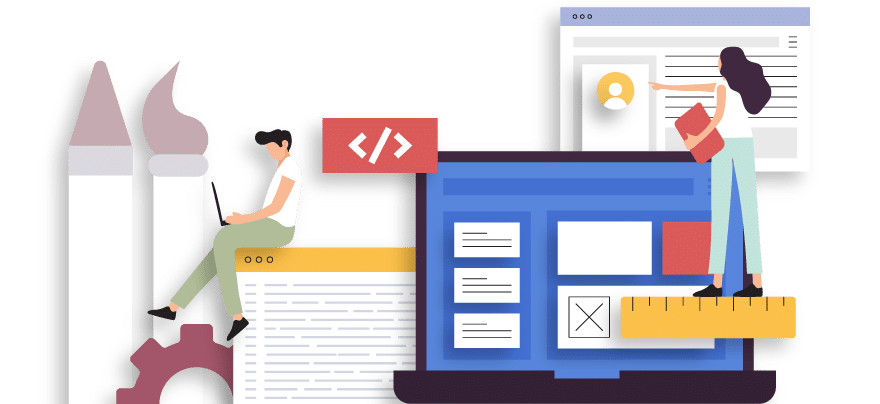 Harnessing the ultimate toolset of creative graphic design and website design production services, we make it a snap to create compelling digital communications that will take your business to the next level.
Apply an investigative lens to create smart and engaging brand experiences. We take your unique brand story and supercharge it via a powerful blend of words and images to create an immersive marketing experience.

Serge Gavrilov
4 months ago
Simon was great to deal with..he has non nonsense, easy going and professional approach.. Simon has listened and understood what i need for my website.. He came up with great ideas for the design and the end result is amazing!!!! Very happy to use Envisage design again and will absolutelly recomend this business to others.. cheers
Maria Rollin
6 months ago
Simon from Envisage Design was fantastic! He produced clear labels that look amazing and have moved the business from a market stall into retail sales. It was great working with Simon. Thanks Simon
Rebecca Mason
2 years ago
I found Simon of Envisage Design an absolute pleasure to work with. He was professional, fast, responsive, great value and really understood what I wanted to create with my website. I'm super proud of the result and have no hesitation in recommending his work to anyone looking for a great designer.
Leigh Gray
3 years ago
Simon at Envisage was contracted to redevelop the CATE NZ website, the design and functionality exceeded our expectations. He took the time to understand our needs and had some fantastic ideas that have made the site more user friendly. He is very professional, organised and timely - a pleasure to work with. Highly recommend.
Blair Parnwell
7 years ago
Simon at Envisage Design has recently designed our company logo and stationary layout. It was a great experience to deal with someone as friendly, creative and professional as Simon. Simon took the time to understand our business by asking the right questions and listening to want we wanted to capture in our logo. The end result was perfect, professional and on budget. Thanks again Blair, Nelson Scaffolding Ltd.
3,300+ Projects Completed